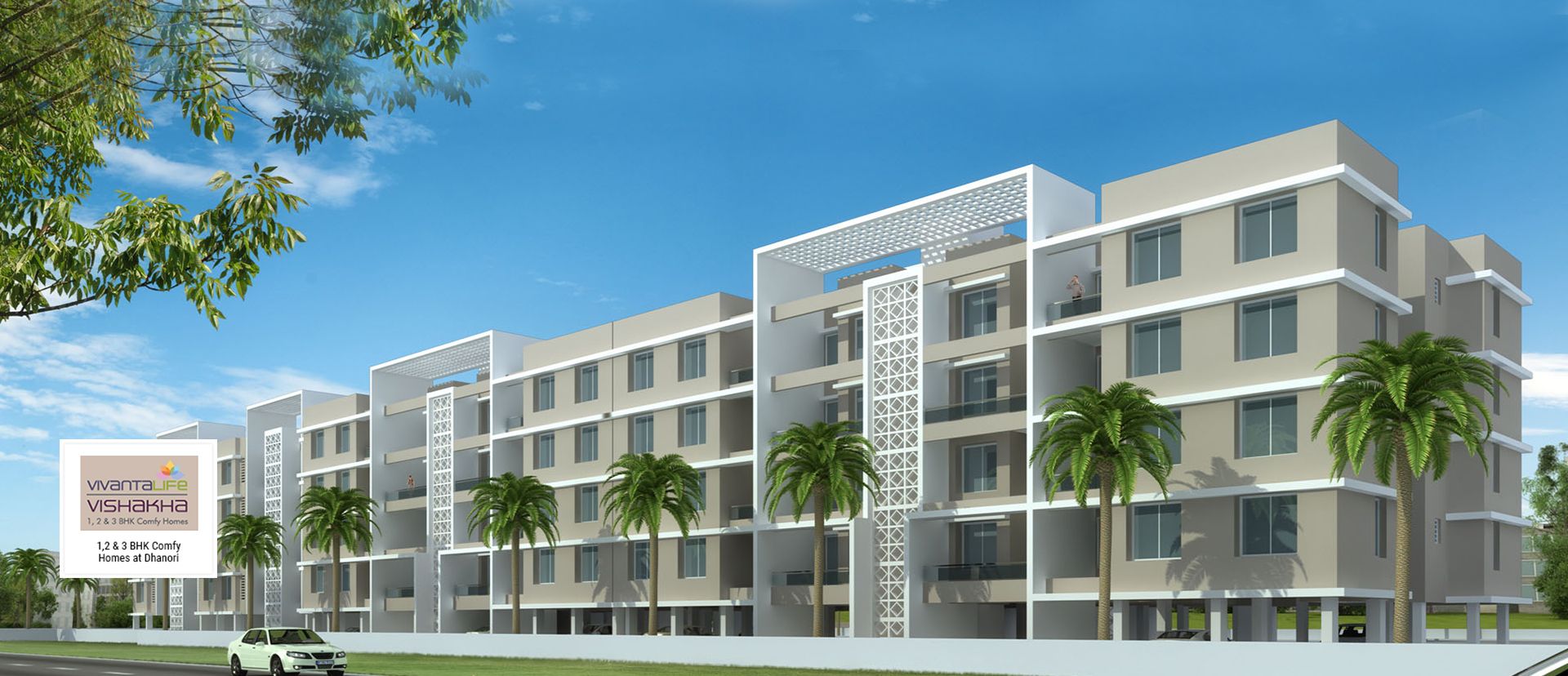 Vivanta Life Vishaka
1 / 2 / 3 BHK
Dhanori, Pune.
Living with the finest Values of life is a greater experience, because these values have the potential of transforming your very existence. While Entering a new Era of Life, Unveil a New You Revere your bond with Grace, elegance, and Purity, Take your life to new prestigious heights Life here is Inspiring, Simpleton Yet Lustrous, Life here is ever Evolving Life here is no Ordinary, It is the Vivanta Life at Dhanori!
Dhanori: A privileged Location. Prime & Inviting, Dhanori is a suburb for high-flyers and young achievers. Nearness to the airport, the proximity of Vimannagar and Kharadi IT Park are the key features. Lifestyle convenience for shopping, entertainment, dining, and other leisurely celebrations are available in multiple options. Premium facilities for education, healthcare & fitness have made Dhanori a preferred choice for farsighted people like yourself. Easy Connectivity to all the destinations of your desire is a lifelong advantage here. And despite being so close to Nagar Road, Dhanori is a quiet locale away from the hustle n bustle. What makes it a true one-of-a-kind experience is the sense of pride in staying here.
Gallery
Discover now the experience of the most refreshing visit of the market.