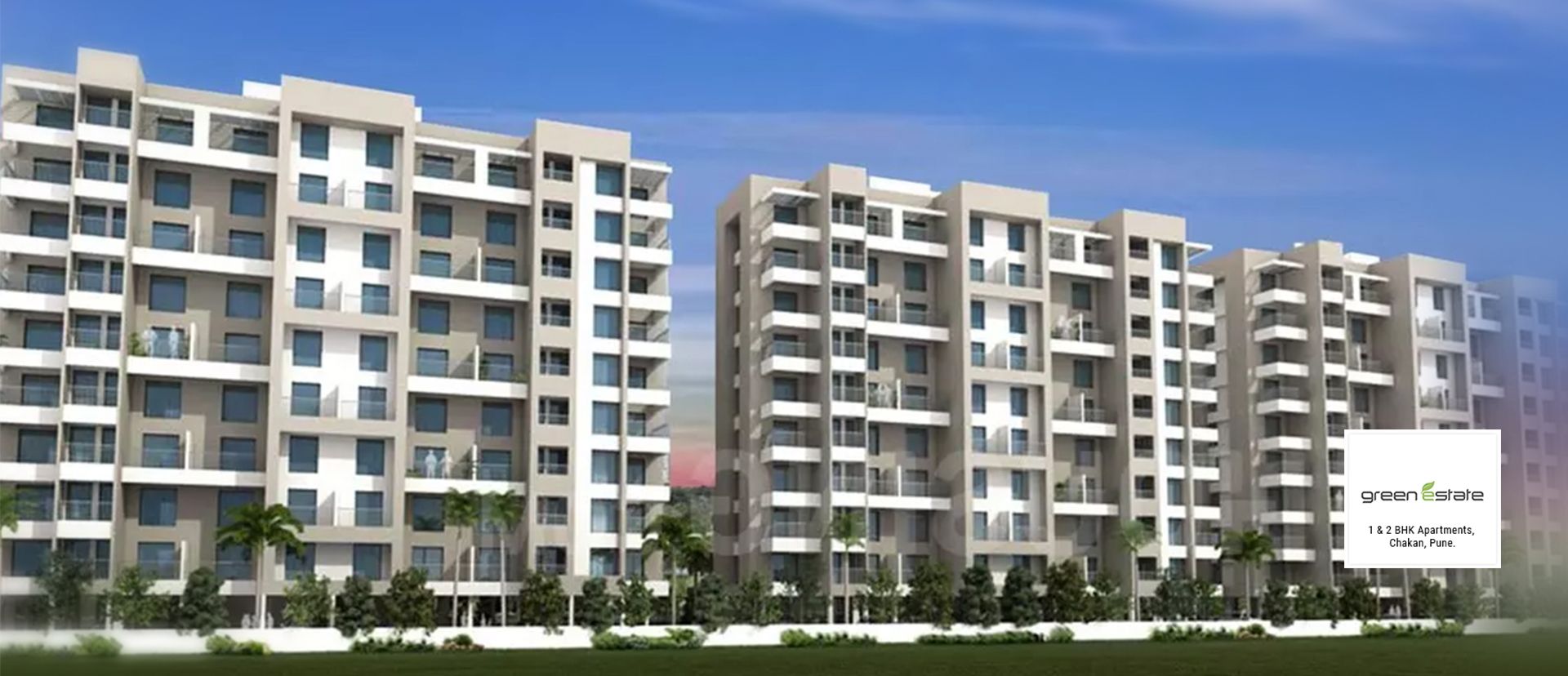 Are you trying to upgrade your lifestyle and up your standard of living to an unprecedented level of luxury in the Chakan area? Green Estate, one of the most popular sites in Chakan, is your ticket to achieve this goal. At Green Estates, thoughtful planning and attractive construction are combined to create an eclectic mix of charm and elegance. At the entrance, an exciting wall of green welcomes you and prepares you for the wide landscape of the entire project. When you get a house in this exquisite space, your friends will surely envy you.
You take one look at the elevation and you know you are entering a space that is unique. The Green Estate campus is designed in accordance with Vaastu and will delight you with its exceptional green peace combined with architectural aesthetics. In addition to that, the 'Ishaniya Corner' at Green Estate offers an auspicious Ganesh temple blesses all residents and guests of the project. Enter the world of peace, comfort, and tranquility with the Almighty's blessing.
Gallery
Discover now the experience of the most refreshing visit of the market.